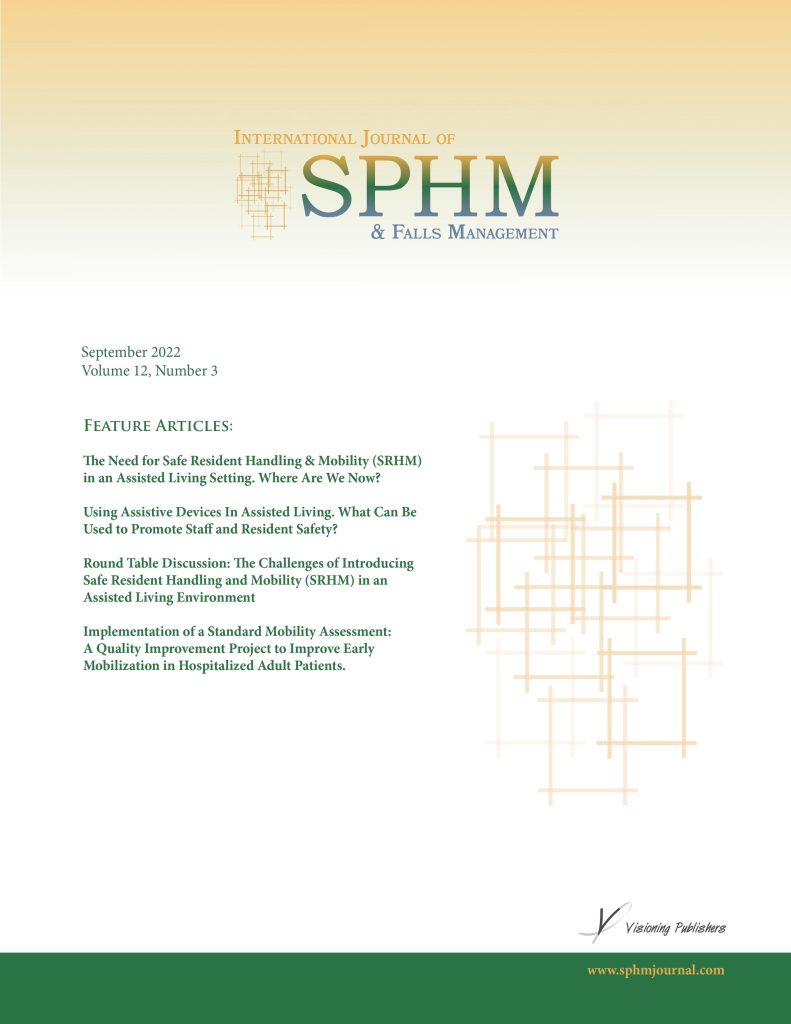 Lend your expertise to the field of SPHM
The International Journal of SPHM & Falls Management welcomes unsolicited manuscripts and suggestions for articles that are current and relevant to the field of safe patient handling, early and continuous mobility, and falls prevention and management, especially manuscripts that represent the following categories. 
If your manuscript does not fit into any of these categories, we will still be happy to review it.  Email info@sphmjournal.com with the subject, "MANUSCRIPT" and include a brief outline of your article. As the global resource for SPHM & falls management, the editorial board encourages authors to submit their manuscripts on any subject relating to these subject areas. 
Your Global resource for Safe Patient Handling, Mobility, and Falls Management
Keep your staff & team at the forefront of research, education, and practices for Safe Patient Handling & Mobility.